Pagezii for the Marketing Team
Pagezii offers a unique approach to digital marketing. It first analyzes campaigns, then helps to develop a winning strategy. Finally, it provides status updates to ensure everything's on track.
Content Marketing
Your blogging team can easily identify valuable content that resonates the best with your target audience and optimize posts to get the most qualified readers.
Pulse Reports
Author Metrics
Social Distribution
Reader Profiles
Search Engine Marketing
Your in-house SEO and Pay-per-Click managers can easily perform site-wide audits, track keywords and optimize landing pages.
Social Media
The social media manager can easily track the company's Twitter and YouTube profiles with ongoing engagement levels, competitive trends, industry hashtags and emerging thought leaders.
Engagement Win
Follower Analysis
Marketing Top Brass
Your Director of Marketing will always be in the loop with automated reports that are simple, yet detailed enough to capture the growth of your digital marketing efforts.
Automated Reports
Growth Focus
Activity Metrics
Industry Trends
Page Analysis
Test pages on code, messaging, content and UX. Evaluate brand and business drivers to maximize conversions.
Industry Benchmarks
Compare your metrics against industry trends when available. Easily identify the performance of campaigns.
Google Integration
Single-click integration with Google Search Console (Webmaster) and Analytics gives detailed metrics on the dashboard.
Knowledge Base
Access details in digital marketing, including content messaging, blogging and UX.
Weekly Reporting
Stay on top of metrics with automated weekly reports. Get current data trends in Excel for detailed number-crunching.
Expert Support
And best of all - we have a dedicated team of marketing experts available to help guide you through Pagezii.
Pagezii uses commercial-grade security and encryption, making it as safe as online-banking.
We leverage Amazon Web Services to support our web architecture for best-of-class performance and reliability.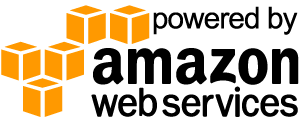 Easily optimize your digital campaigns
Tweak your blogs, analyze your social footprint, grade Ads and make your site search friendly.